This wiki is a community website dedicated to HBO's award-winning
WWII mini-series The Pacific.
Anyone may edit articles or create new ones, and in this way we can all
work together to expand this knowledge base for everyone to enjoy.
————————————————————————————
About HBO's "The Pacific"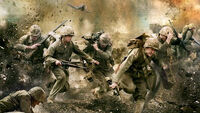 The Pacific
The Pacific is mainly about the lives of three marines,
Cpl. Eugene "Sledgehammer" Sledge
,
Pfc. Robert "Lucky" Leckie
, and
GySgt. John "Gunny" Basilone
. The primary sources are two memoirs,
With the Old Breed: At Peleliu and Okinawa
, and
Helmet For My Pillow
, by Sledge and Leckie, respectively. Other souces include
China Marine
another memoir by Sledge, and a memoir by
Chuck Tatum
, a marine who served under Basilone on Iwo Jima:
Red Blood, Black Sand
...
Read more...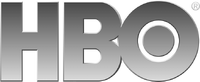 Featured Article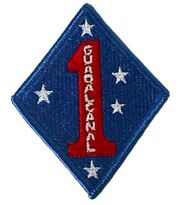 The First Marine Division was one of the first two division-sized unit ever formed by the Corps. It was established in February 1941 aboard the USS Texas in Cuba around the nucleus of the pre-war First Marine Brigade. The Division's first commander was the amphibious warrior, BrigGen Holland M. Smith. There was no record of an activation ceremony since the division was deep in the preparations for...
Read more...
The Pacific Blogspace

AnyGuy
•
Should we include other information before/after the war about the islands that were shown? It could be helpful. Oh and I cant find a page on Cape Gloucester. Can someone tell me if their even is one…
Should we capitalize the term Marine on all the pages? In many memiors the term is also capitalized.

Kacieh
•

Since The Pacific has garnered 24 Emmy nominations, The Pacific Wiki will be featured next week in an Emmy Awards special on Wikia's main Entertainment page!! Congratulations! Let's try to keep ever…

See more >
Newsreel